Army Veteran Honored with Quilt of Valor at Taylor Bend Family YMCA
9 November 2023

For those who frequent the Taylor Bend Family YMCA, the sight of Norman, the handsome English Labrador Retriever donning his service dog vest, is a common one. Norman is a faithful service dog, the unwavering companion of Tom Reichard, a retired Army Major who served two tours in Iraq and continues to grapple with the challenges of PTSD.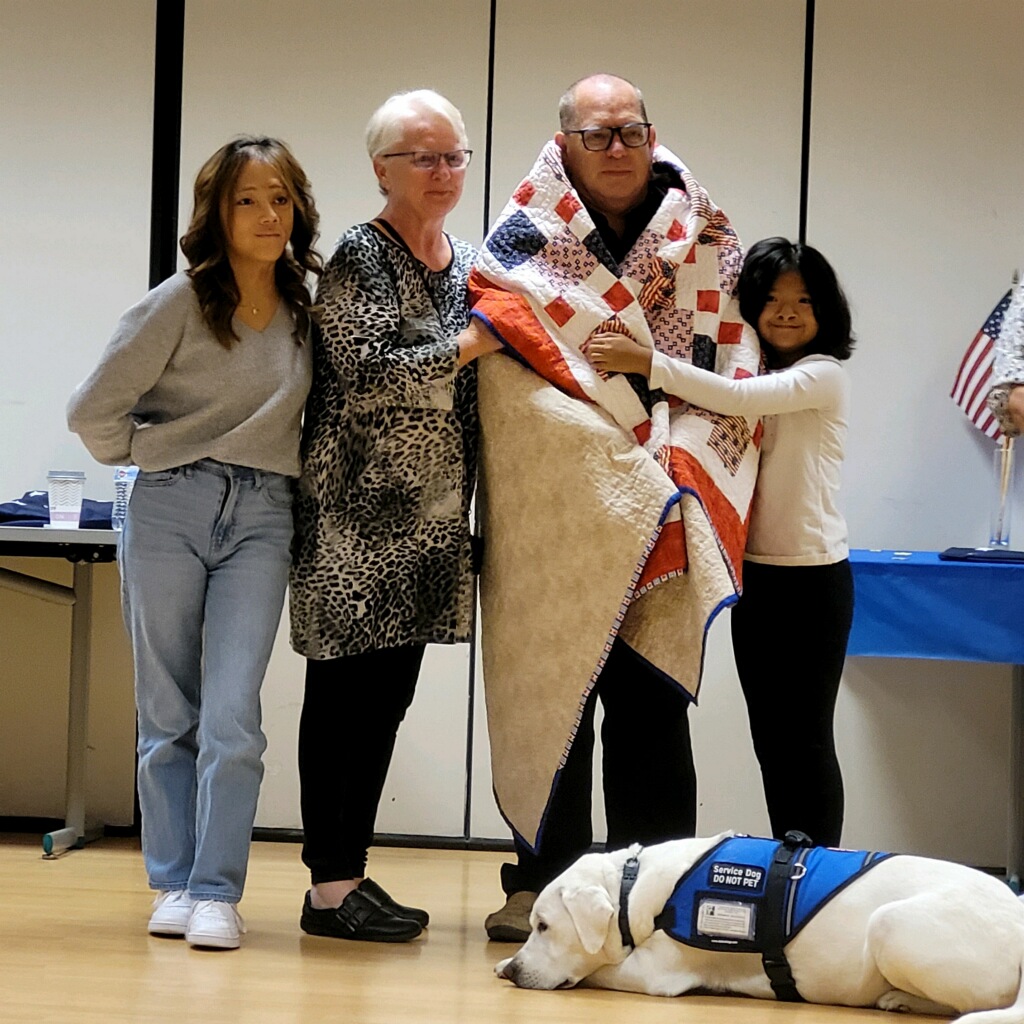 This loyal duo is a common sight at the Taylor Bend Family YMCA, where they participate in activities like Chair Yoga and Pilates.
Moved by Tom's service and the trials he faced in the line of duty, he was nominated as a potential recipient of a Quilt of Valor. The nomination was promptly accepted, and the Southside Group Leader of Patriots Triangle in Williamsburg reached out to organize a ceremony. Quilts of Valor are handmade quilts that are presented to service members and veterans to comfort and heal those who have been touched by war.
The team at the Y came together to organize the presentation of this quilt in a touching ceremony, with Tom's family, wife Marianne, daughters Maddy and Olivia and, of course, Norman in attendance. 
To learn more about the Quilt of Valor project, visit qovf.org.