Northampton County YMCA Breaks Ground on $2M Gym
29 November 2022

The Northampton County Community gathered for a groundbreaking ceremony and celebration on November 17 at the Northampton County YMCA
Cape Charles, Virginia – Members of the community gathered on a sunny afternoon to break ground on a new gym. This unconventional groundbreaking was done by shooting basketballs through a hoop as a symbolic homage to the countless number of basketball games that will be played throughout the decades at this new gym.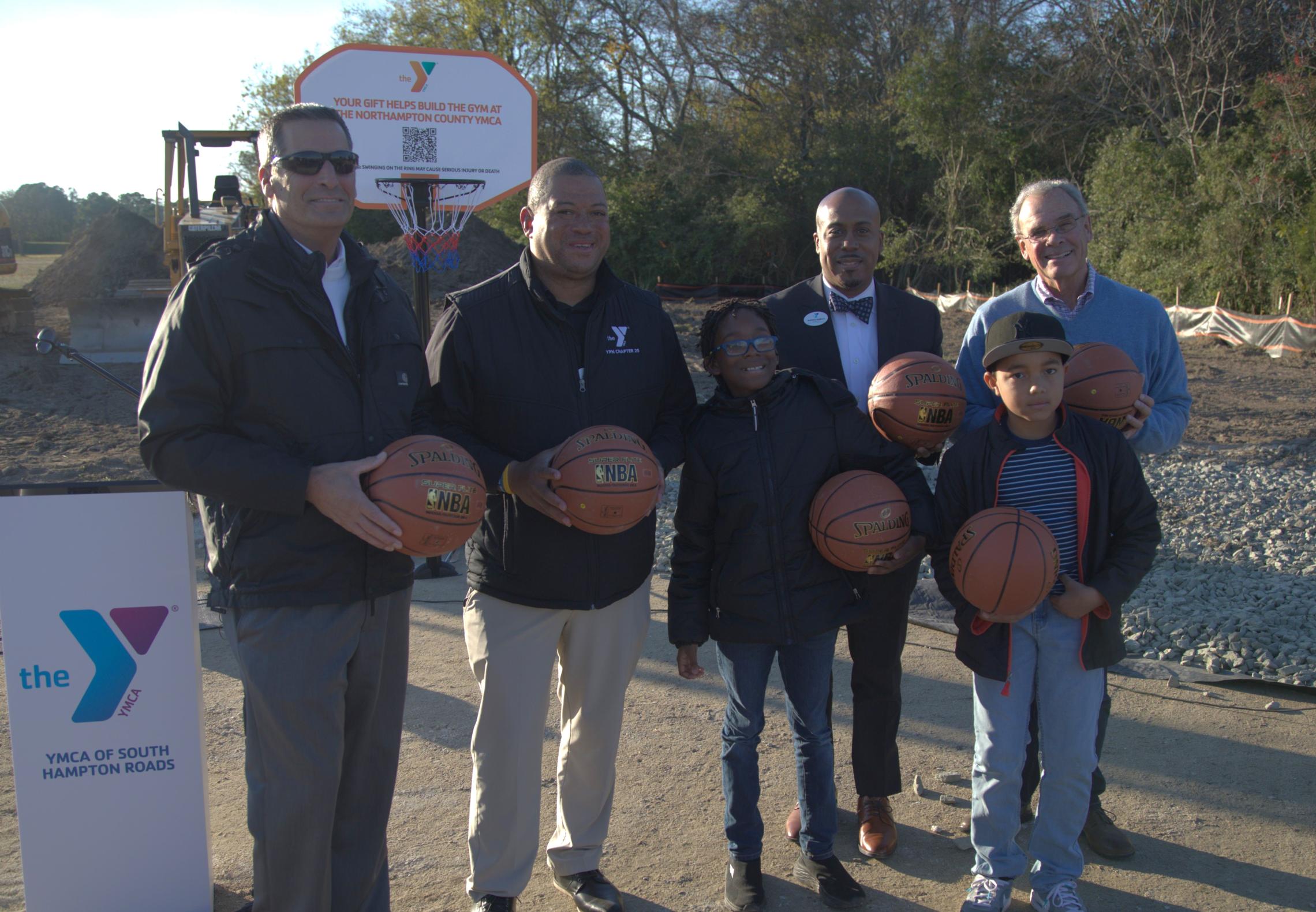 As part of a multi-year plan to bring services and programs to Northampton County, Virginia, on the Eastern Shore, the YMCA of South Hampton Roads broke ground on its second phase of construction, a gymnasium adjacent to the Northampton County YMCA, which opened in May 2021. 
The Northampton County YMCA facility was 100% donor funded through the fastest and most widely supported capital campaign in the YMCA of South Hampton Roads' history. $4.5 million was raised in just eight months for the facility, which fills a wellness and programs void that had existed in the community.
The new gym, which is also entirely donor funded, will house basketball and sports courts, restroom facilities, and room for stadium-style seating. The gymnasium will be multipurpose in its service to the Northampton County community, used for youth and adult sports, pickleball, summer camps, community events, and more. The YMCA of South Hampton Roads is committed to making the Northampton County YMCA a key community asset. 
To date, through generous donations, the Y has raised just over $1.2 million towards the $2 million gym project cost, and fundraising is ongoing. 
After an incredibly successful partnership in building the YMCA on Granby, the Landmark Foundation generously supported the capital campaign with a donation of $500,000.