Healthy Living | Annual Report 2017
Changing lives through healthy lifestyles
---
The Y is making a better us by leaving a mark on our community's health.
A terrible accident years ago left Willie with a hard road ahead. Through a solid support system and a lot of determination, he is building more than just the strength it takes to get back on his feet. 
The Y's Diabetes Prevention Program
In 2017, The Y's Diabetes Prevention program grew more than 53%. This critical program is helping participants recapture their health, find support and make lasting lifestyle changes. With an estimated 1 in 3 adults plagued with prediabetes, 338 people in 2017 through the Y's Diabetes Prevention Program focused on how to not become a part of that alarming statistic.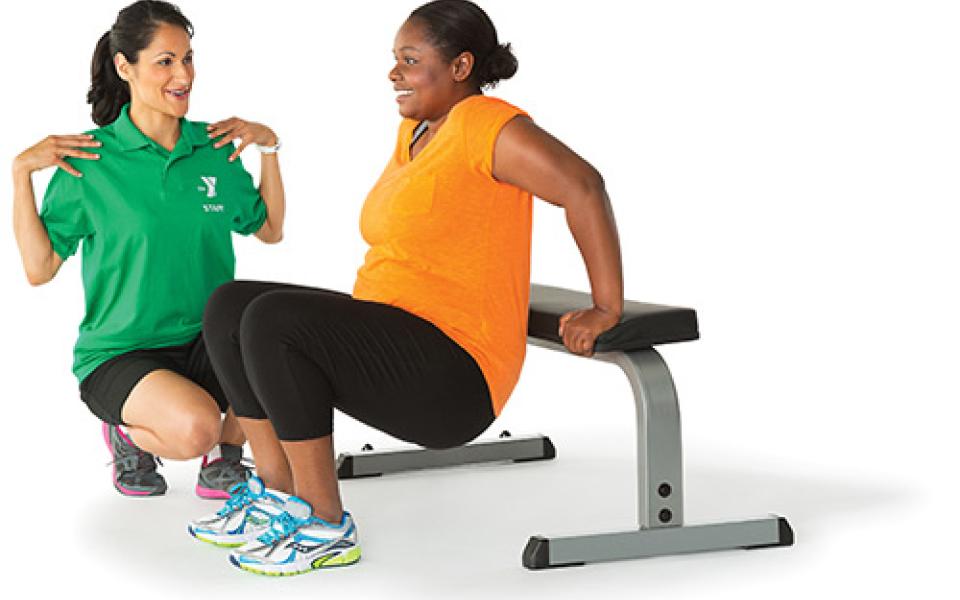 Healthy Living Program Highlights
The Traveling Y
We continued our efforts to take fitness outside of our four walls by hosting more than 50 community fitness events, across eight cities, with the help of countless community partners—including weekly classes at MacArthur Center and Norfolk's Waterside District.
YMCA at the Pines
The YMCA at the Pines, our 18-hole golf course in Elizabeth City, North Carolina, joined our Y family this past fall and is giving a healthy outdoor option to those looking to stay active. It is proving to be a great choice for both seasoned golfers and newcomers, and is a great way to get the whole family moving!
New Equipment
Like a beautifully orchestrated dance spread out over two weeks, 16 YMCA of South Hampton Roads locations received a collection of nearly 800 pieces of new, state-of-the-art cardio and weight equipment to provide a challenging and fun exercise experience for members and anyone looking to the Y as their go-to place.
The Y at Edinburgh
In partnership with Sentara Healthcare, The Y at Edinburgh opened in early 2017, making it the 19th location of the YMCA of South Hampton Roads. This unique facility expanded the Y's service area in Southern Chesapeake and offers functional fitness equipment, group exercise classes and elite group and individual training. 
Elite Training
With the addition of the Y at Edinburgh came a new opportunity for those looking to the Y for their healthy living programming—Elite Training. For those looking to commit to being their best selves, The Y at Edinburgh brings a unique set of training classes meant to push you to your max. Participants have the option to train with master trainers in a group or individual setting as an add-on to monthly membership.  
Youth Health
Through programs that range from camp and after-school care, to youth sports and swim lessons, the Y impacted over 27,000 youth in 2017. With programming focused on living a healthy and balanced life, children and teens are given the tools they need, in any program they participate in, to stay active and keep moving!

Giving cancer survivors strength and lending support
---
LIVESTRONG at the YMCA impacted 30 survivors in 2017 and expanded into a third location.